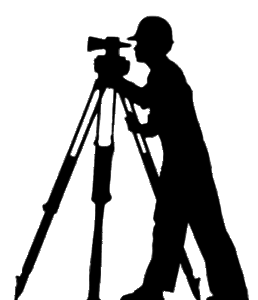 These tutorials teach you how to draw an AutoCAD map as created by land surveyors of the campus of South Louisiana Community College .
The tutorials are used in the Civil, Survey, and Mapping Dept. at SLCC.
=======DATA FILES========
Access all of these directories and then select the files to be downloaded, including ones not listed here.
---
The class policies and the academic calendar along with a copy of the the class role. There dates of the tests, holidays, and regular class periods are shown.
---
The AutoCAD DWG file showing a completed simple traverse created from the keyboard
---
The AutoCAD DWG file showing a completed complex traverse calculated using points gathered by the total station. Additional files are the google map aerial that is imported into he CAD file as an under layer to the traverse. The excel file that is imported using the Folio7 plug-in is also in this directory.
---
The AutoCAD plug-in created by the instructor to draw in AutoCAD and import XY coordinates form Excel into AutoCAD. The program is written in Auto-LISP. Indexes to kinds of commands and their use can be reviewed here on this website
---
The completed PDF plot from the the AuotCAD DWG files in the simple traverse shown in the 01_simple_traverse directory.
---
The previous Test #1 from 2017 and 2018 as well as the 2018 Test #2 and 2018 Test #3.
---
The videos are used to teach how to perform a simple traverse from a key board and a complex traverse with data points collected in the field and then imported into AutoCAD using Folio7, the AutoCAD plug-in written by the instructor.
---
Folio_7_Auto_CAD_Tutorial_01_How_to_setup_a_Surveying_Sheet_1x0
The sequence of FOLIO7 commands are OPEN, APPLOAD (application load), ISEE, DIST (distance), INS (insert), M (move), EXP (explode), CIVDIM (civil dimension), and UNIT.
Some computers have been misconfigured for inserting blocks at the correct scale. If that happen, then read about the solution and fix the problem here.
---
Folio_7_Auto_CAD_Tutorial_02_How_to_do_a_traverse_and_Label_Bearings_&_distances_1x0
The sequence of commands are TRAV (traverse) and BD (bearing distance).
---
Folio_7_Auto_CAD_Tutorial_03_How_set_the_size_of_lettering_to_Font_points_1x0
---
Folio_7_Auto_CAD_Tutorial_04_How_to_create_a_pen_weight_Table_using_object_colors_1x0
---
Folio_7_Auto_CAD_Tutorial_05_How_to_plot_to_pdf_1x0
---
Folio_7_Auto_CAD_Tutorial_06_How_to_export_Survey_points_from_an_excel_spreadsheet_into_Auto_CAD_using_Folio7_1x0
---
Folio_7_Auto_CAD_Tutorial_06_How_to_export_Survey_points_from_an_excel_spreadsheet_into_Auto_CAD_using_Folio7_1x0
---
Folio_7_Auto_CAD_Tutorial_07_How_to_download_Folio7_&_Pointsin
---
Folio_7_Auto_CAD_Tutorial_08_How_to_import_points_from_Excel_into_AutoCAD_using_Folio7_and_Pointsin_1x0
---
Folio_7_Auto_CAD_Tutorial_09_How_to_do_a_traverse_without_using_layer_with_folio7_1x0
---
Folio_7_Auto_CAD_Tutorial_10_How_to_do_a_traverse_using_layer_with_folio7_1x0
---
Folio_7_Auto_CAD_Tutorial_11_How_to_scale_a_template_around_a_traverse_1x0
Folio_7_Auto_CAD_Tutorial_12_How_to_label_bearings_&_Distances_using_FOLIO7_on_large_traverse_1x0
---
Folio_7_Auto_CAD_Tutorial_13_How_to_import_a_scale_Bar_1x0
---
Folio_7_Auto_CAD_Tutorial_14_How_to_place_arrows_at_intersections_ofg_a_Traverse_1x0
---
Folio_7_Auto_CAD_Tutorial_15_how_to_calculate_acreage_within_a_Traverse_1x0
---
Folio_7_Auto_CAD_Tutorial_16_How_to_plot_the_final_drawaing_1x0
---
Folio_7_Auto_CAD_Tutorial_17_How_to_export_a_traverse_into_Arc_map_1x0
---
Folio_7_Tutorial_18_How_to_change_object_properties
Read some documentation here about changing object properties and the PICKADD sys var.
---
(Nearly) all of the CAD files in used in this course and described in this document EXCEPT the video files, which are downloaded individually and separately because of their size.
---
08_New_Orleans_French_Quarter_map
This the map which is imported into AutoCad and used for the class project.
This project teaches you how to utilize Google Map aerials photos in Autocad.